The World's Ultimate Sample Playground for Ableton Live
Arcade effortlessly syncs with Ableton Live to give you a complete sound suite of 60,000+ royalty-free samples spanning hip-hop, dance, and more genres. Plus, new content is delivered fresh every day. Just $10 a month.
Unlimited Access to Arcade
60,000+ samples, always royalty-free
Automatic key and tempo locks plus tools to make it sound like you
All sessions you've built will work forever
21 Savage, Playboi Carti, Lil Yachty
Future, Lil Uzi Vert, Drake
Juice WRLD, Travis Scott, Nipsey Hussle
"What's really dope is that you can change the scale of the sample and it still sounds really good. Whatever algorithm that you use is amazing."
"If I would have had this when I was maybe 20, I'd probably be a billionaire right now."
"I just wrapped up making a beat from scratch, using Output's really amazing technology."
Making Music Should Be Fun
But at times creating music can feel like a struggle, whether it's a lack of inspiration or not knowing where to begin. Stop wasting time wading through plugins. Arcade gets you to sounds faster.
60,000+ Samples for Endless Hit-Making Potential with Ableton Live
Play, perform, and manipulate Loops instantly with your Ableton Live sessions. Customize our Loops, or upload and modify your own, so every song sounds like you.
Plus, our session key tool automatically locks in your key and tempo, making it easy and efficient to create songs in no time—for only $10 a month.
Cancel anytime—all sessions work forever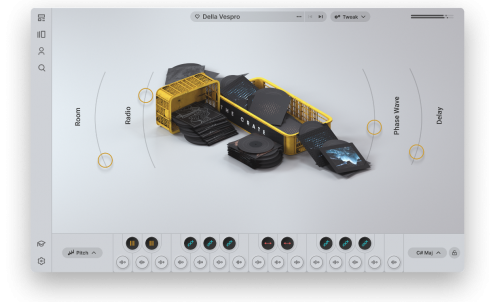 A Vast Sound Library for Every Genre
Our massive sample library makes it easy to create amazing songs. With the sheer amount and diversity of sounds, there's something for everyone. Access 1,000s of studio-quality samples and transform them to sound exactly like you.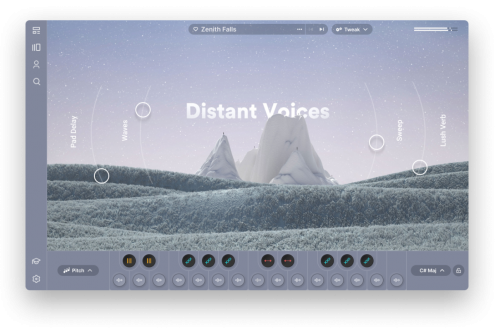 Easy Enough for Beginners, Powerful Enough for Pros
The average Arcade user locks a song in within 15 minutes. Whether you've just started using Ableton Live or have been producing tracks professionally for years, Arcade delivers a wide variety of original and modern sounds and the flexibility to shape them into your own music.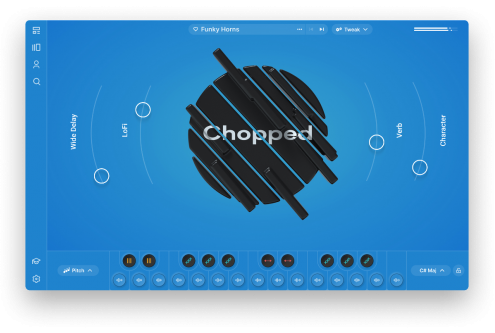 Our session key tool automatically syncs your key and tempo, making it easy to build your tracks. Manipulate songs and sounds via three modifier types for each Kit—featuring sub-presets that can be saved, copied, and pasted across layers and sends.
Trigger samples and effects simultaneously on one keyboard. Use your own samples, or access thousands of Kits and Loops. Plus, a never-ending supply of new content is added daily.
Explore New, Cutting-Edge Sounds That Sync with Your Ableton Live Sessions
Get the hit-making tools, daily inspiration, and royalty-free samples you need to create your music in minutes—for only $10 a month.
Cancel any time—all sessions work forever
Frequently Asked Questions
Can I share my sessions with other Arcade users?
Anyone with an Arcade subscription can share their DAW sessions with other Arcade users for seamless integration.
Can I use Arcade on more than 1 computer?
Yes, you're allowed to log into Arcade on a total of 4 computers. Between those 4 machines, Arcade can only be in use on one machine at a time.
Can I add my own samples?
What if I want to cancel?
You can cancel at any time. With a 30-day billing cycle, we'll remind you 3 days before we charge you.
Will I lose my tracks if I cancel my subscription?
Any session you've built will work forever, though you won't be able to edit loops you've downloaded.
Copyright © 2023 Output. All Rights Reserved.